Jonas Høgberg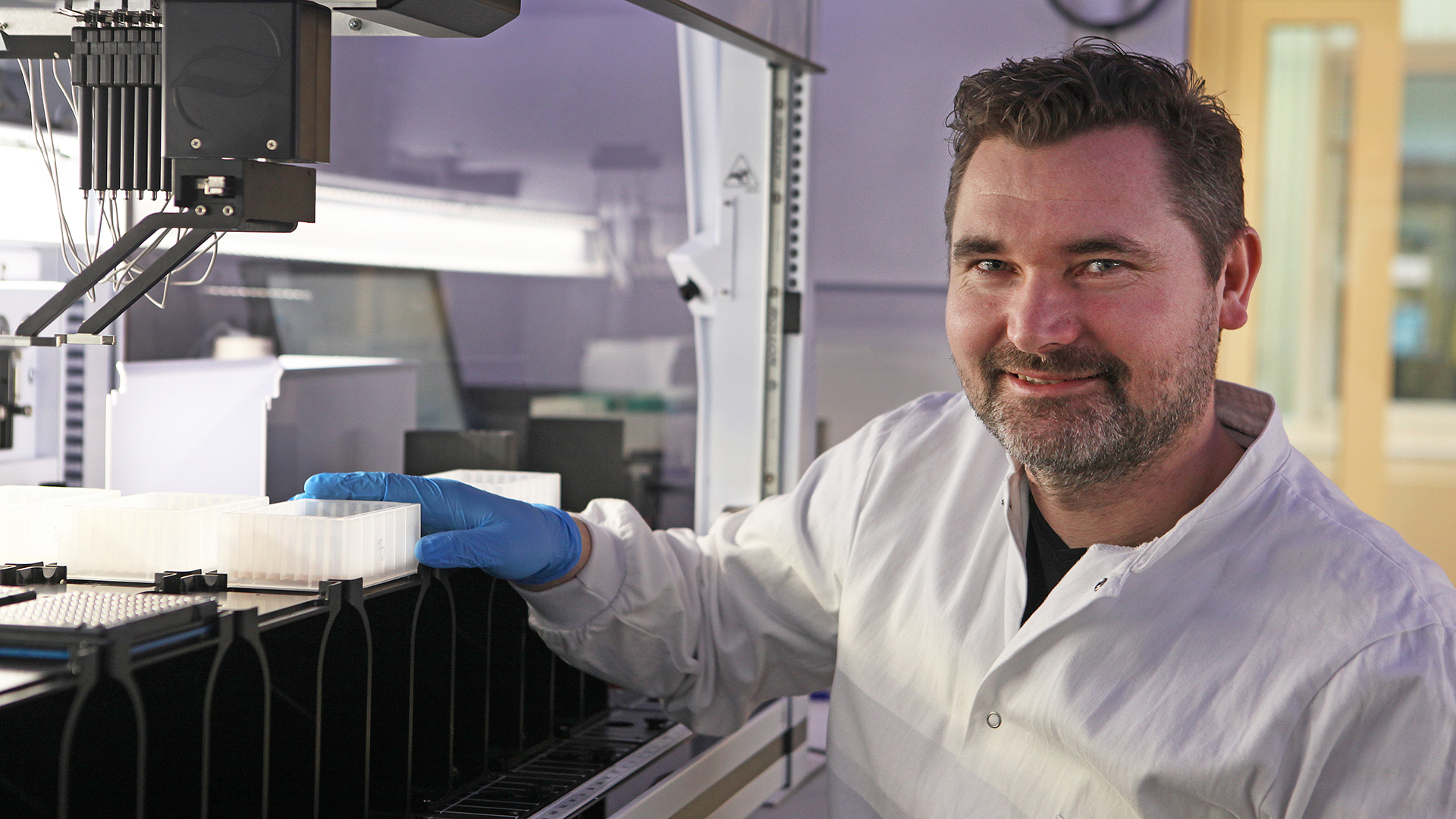 Laboratory Technician with a diploma in biotechnology
Centre for Diagnostics, DTU Health Tech

My primary area of responsibility is to help developing, optimizing and implement various molecular techniques and assays, primarily qPCR. I have been highly involved in setting up our COVID-19 pipeline from the beginning and during that time I have acquired a great deal of knowledge and hands on experience with automatization processes within the laboratory.
My special expertise is working with molecular biology techniques especially within the PCR area, from preparing samples to end results. I am very familiar with the Fluidigm system, which is a "high throughput" qPCR platform. I have acquired a lot of knowledge and hands on experience with "liquid handler" robots.
My focus now and in the future is to help Center for Diagnostics to achieve its goal in developing new and better diagnostic assays.
At Centre for Diagnostics I am surrounded by very competent, motivated, experienced and lovely colleagues, which I really appreciate. I also really appreciate that it is a place, where I can evolve and learn new skills.
Find Jonas' contact information here.
Photo: Jesper Scheel