Luminex & Meso Scale
We have expertise with the use of high-throughput technology platforms for multiplexed detection of targets, including Luminex xMAP and Mesoscale (MSD) technology.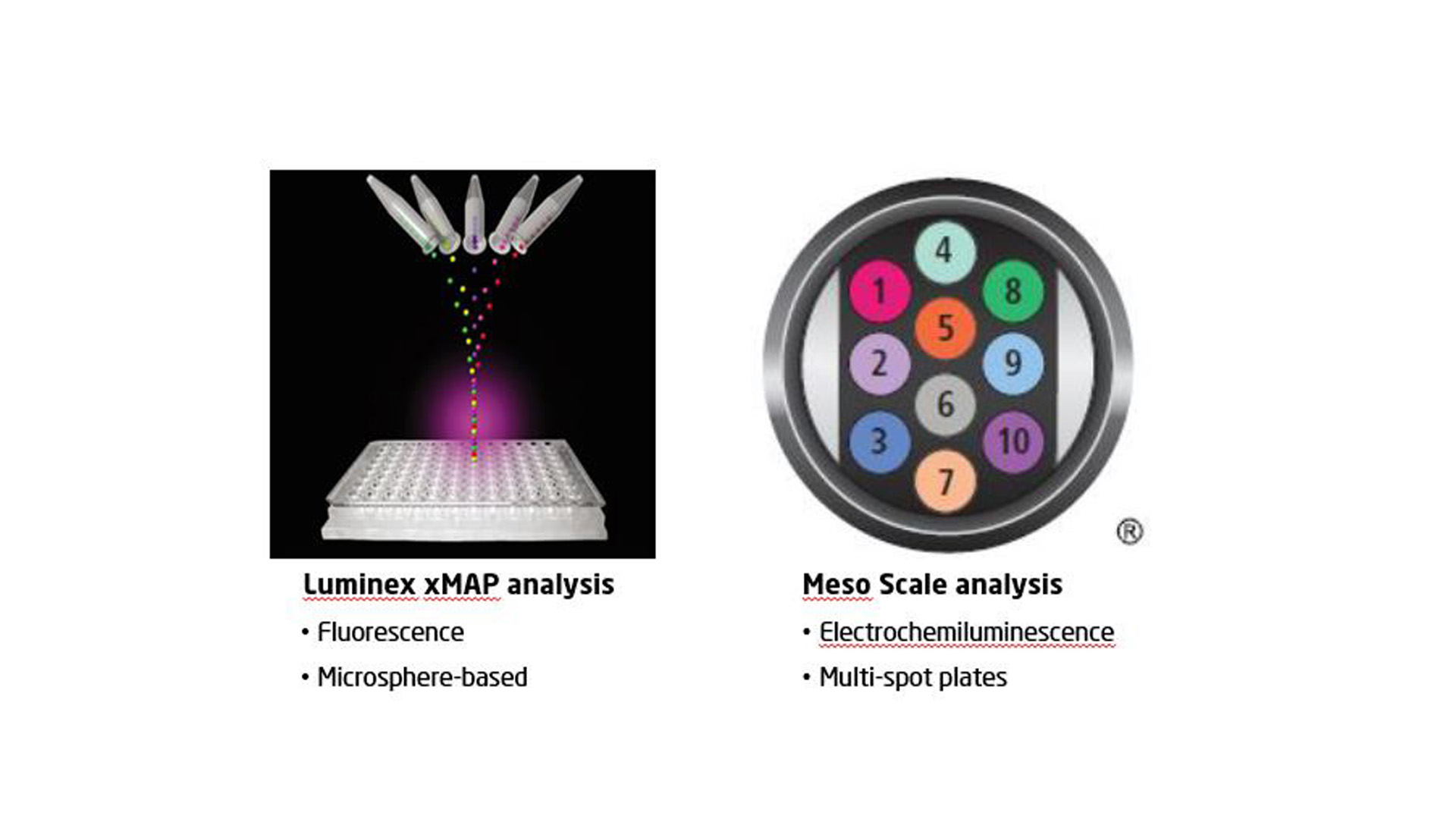 We offer to:
Develop new assays or kits for the Luminex and Meso Scale platforms, e.g. biomarker assays. The assays can be based on oligonucleotide aptamers or antibodies.