Lateral Flow Assay (LFA)
The LFA is a commonly used paper-based point-of-care test method for rapid detection of analytes in biological samples such as blood or saliva. The LFA is a simple, cheap and practical detection method that does not require laboratory facilities. The results are displayed within 5-30 minutes. We have all the necessary equipment to develop and produce LFA devices.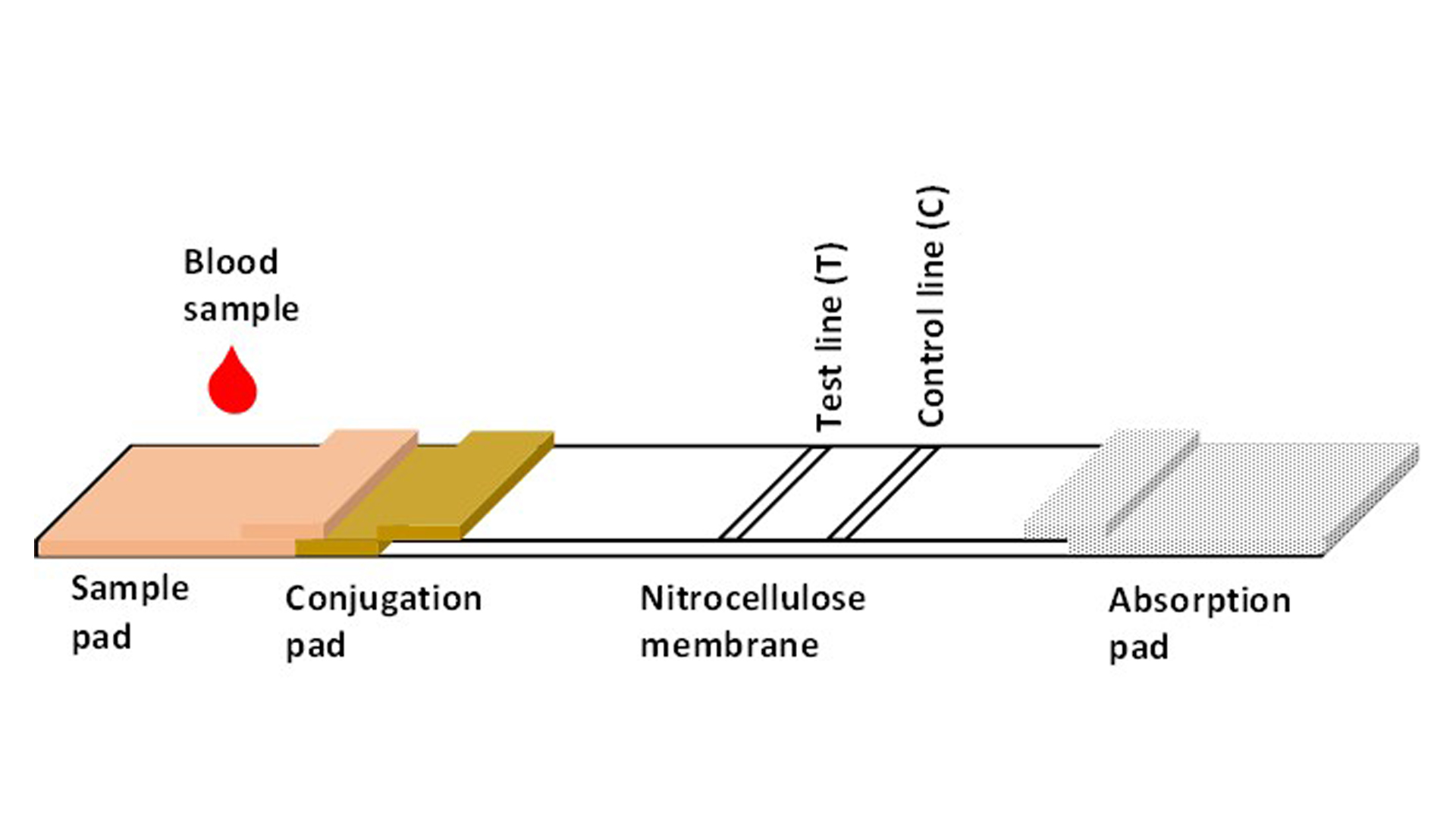 We offer to:
Develop new LFA based assays for e.g. a specific biomarker in human samples.

Develop analyte-specific ligands/detection probes, including aptamers (oligonucleotides) and/or monoclonal antibodies.

Use commercially available antibodies as ligands/detection probes.

Develop the LFA as a multiplex test that can detect several analytes simultaneously.

Test the prototype with clinical samples in a prefeasibility study and perform subsequent verification and validation studies as well as technical documentation for CE marking.
Assay description:
The LFA houses various components as shown in the figure.

In short, the sample is added to the sample pad. From there it flows to the conjugation pad, that contains ligands such as antibodies or antigens that are conjugated with nanoparticles. The nanoparticles will give a colorimetric signal if the ligand-analyte complex binds to the ligand on the test line in the nitrocellulose membrane.

The LFA can be used with e

.g.

indirect, capture sandwich, competition and genomic

assay setups.

Semi-quantitative and quantitative determination of analytes can be obtained by implementing a colorimetric reader.